ISO Pros of Maine Provides a Variety of Different Standards

There are so many ISO standards that are available for various industries to comply with in the market. IQC the ISO Pros of Maine is committed to helping you comply with these standards through certifications, training, audit, and implementation. Here are the additional ISO certifications that you can get from our professionals.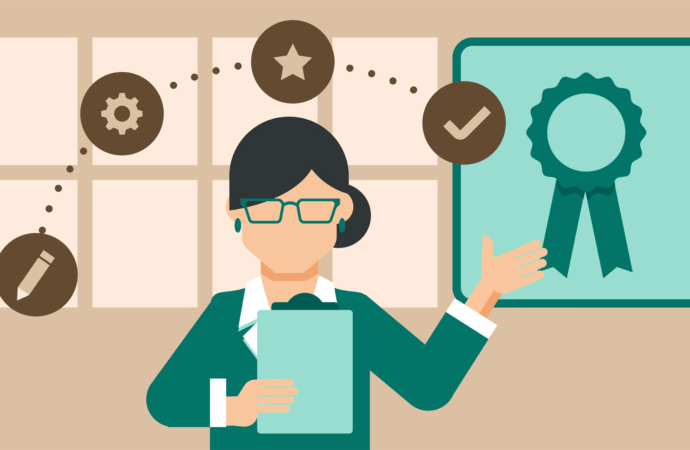 Aerospace AS9101
The aerospace industry has very unique needs because of the kind of products that are produced within the industry. That is why there are quality management systems that are specially designed for this industry and aerospace AS9101 is one of them. All companies that provide services and products in this industry must comply with this standard.
Aerospace AS9102
The second QMS that applies to the aerospace industry is AS9102. The guidelines that are in this standard also provide for the specific needs of the aerospace and aviation industry. It tells the end-user that your products have passed the stringent rules and hence they are safe for use.
Anti-Bribery ISO 37001
Bribery is a vice that faces all organizations equally and you are not an exemption. Therefore, it is good to take the necessary precautions before such things come your way. Anti-bribery ISO 37001 is a QMS that will make sure that you don't expose your organization to such fraudulent practices.
Asset Management ISO 55001
The primary objective of ISO 55001 is to help organizations handle the lifecycle of their assets in a highly effective manner. This framework encourages continual performance improvement and gives organizations of any size, type, or industry a chance to improve. 
Automotive Core Tools (APQP, AQP, PPAP, FMEA, SPC, MSA, R&M)
For all businesses that deal with automotive parts, accessories, and services, have to comply with the above core tools. It is a great way to show that you are keen on delivering high-quality products that don't compromise the safety of users. Our company will help you to comply with this standard from the beginning to the end.
Body Armor BA 9000
This QMS was developed by the National Institute of Justice to ensure accountability of the armor through the maintenance of a unique identifier for every piece that is being used. It allows for the proper management of workplaces in order to reduce any adverse effects on the armor.
Counterfeits AS6081
There is an increase in the number or fake/counterfeit electronic parts that are finding their way into the supply chain. That is why customers pay close attention to buying products that are certified against AS6081. The risk of exposure can be higher in case you are not buying the products from the original manufacturers of the products or their authorized agents.
Energy ISO 50001 and SEP
ISO created this energy management system to assist organizations to continually reduce their use of energy and hence the cost of energy and the greenhouse gas that they emit. It is an ISO standard that comes with multiple benefits to your organization. As you know, energy efficiency is something that all organizations strive to achieve in their operations as it is also beneficial to the environment.
Ethical Sourcing SQFI
Ethical sourcing SQFI displays the commitment of your company in creating a safe and secure working environment. It is a standard that IQC the ISO Pros of Maine can help you to comply with all the time,
Facility Management ISO 41001
Facility managers are expected to comply with ISO 41001 all the time. It is a great way to increase the efficiency of operations within your company.
Food Safety Modernization Act FDA FSMA
This standard is also crucial in the operations in the food industry. It guarantees consumers that your products are safe and hence they can consume them with no worries.
Food Safety ISO 22000
Food safety is of great importance as it makes sure that your products are good for human consumption. You can achieve these standards by simply complying with ISO 22000. 
Gluten Free Certification (GFC)
People who suffer from gluten conditions have to make sure that they consume gluten-free products. The only way to prove this is by checking at the relevant seal. As a manufacturer of these products, you need this seal to show that you are a compliant brand.
International Traffic in Arms Regulations, ITAR
ITAR is a special regulation for those businesses that deal in the design, development, and sales of military and defense products. You need to comply with this standard if you operate in this industry.
Laboratory Accreditation ISO 17025
ISO 17025 shows that your laboratory has the ability to deliver genuine results to the customers consistently. It is a clear indication that you are fully committed to quality. In Maine, customers like to go for laboratories that have this accreditation.
Packaging ISO 15378
Regulators pay close attention on how those who deal in medical products package their goods. You have to make sure that you do so in the best way possible. That is why it is important to comply with the packaging ISO 15378.
Responsible Care RC14001
With responsible care RC14001, you will take care of the responsible care requirements such as emergency response, outreach, transportation, security and safety and health. Compliance with this standard says so much about the commitment that the company puts on responsible care.
Supply Chain ISO 28000
ISO 28000 helps in ensuring smooth operations within the supply chain. It helps in making sure that wastes and violations are minimized in the supply chain.
Telecommunications TL 9000
If you run business in the telecommunications industry, one of the best things that you need to do is comply with the TL 9000. The system guides the process of service delivery in the telecommunications industry.
Forestry SFI ATFS (Sustainable Forestry)
Any company that complies with this stand portrays its ability and commitment to conserve the environment. Compliance can help you gain a competitive advantage in the market by helping you to enhance your reputation.
Audit Management Systems ISO 19011
Maintaining an audit management system comes with so many benefits to your organization. It is a good way to make sure that you're getting the best from the audit process. It tells you why ISO 19011 is crucial to your organization.
Outsourced Internal Auditing
Gone are the days when people would think that it does not make economic sense to go for outsourced internal audits. The good thing with this process is that you have the best experts working on your project and hence you are guaranteed quality.
Virtual Internal Audit
Most organizations in the United States are now going for virtual audits. The process is highly effective as long as you have the right professionals on board. We are here to make sure that you are getting the very best from virtual internal audits.
Second Party Audits
Not all ISO consultants in Maine have the capacity to carry out second-party audits. You need an audit firm that will give you a true reflection of the activities of your suppliers. The way we carry out this exercise guarantees you the best findings and recommendations.
Supplier Audits
The other area that we specialize in as a company is supplier audits. In case you need to verify the quality of your suppliers, we are here to help you out. We pay close attention to quality when carrying out supplier evaluations.
Supplier Evaluation
Are you looking for someone to do supplier audits for you in Maine? The only brand that will guarantee you high-quality services in the region is IQC the ISO Pros of Maine.
Compliance Audits
The other set of services that we offer to our customers in the State of Maine is compliance audits. The process entails comparing the practices of your organization against the set standards. We have the capacity to audit your firm regardless of the industry in which you run your business. The audit report that we give you at the end of the exercise summarizes our findings and puts forward recommendations that will add a lot of value to your business.
Pre-assessment Audits
It is always good to carry out pre-assessment audits from time to time. It gives you a great opportunity to prepare for the main audit exercise. It eliminates the chances of failure as long as you have the right professionals on board.
Documentation Audit/Desk Audit
Documentation audit remains to be the most popular form of audit exercise in the United States. It is one of the services that we provide at IQC the ISO Pros of Maine. It allows us to send auditors to your company to carry out a review of your organizational practices.
IQC The ISO Pros of Maine can help you implement, train on, consult, and have your company and/or organization certified on the following ISO Certifications:
If you want to enjoy the above-listed benefits, contact IQC the ISO Pros of Maine, now. Our services are accessible in all of the below-mentioned cities: